Set yourself up for success.
Finding the right brokerage for you allows you to set yourself up for success. Join a team of experienced agents and a hands-on broker where you'll have the freedom to build your brand combined with the support of a local team.
More commission? Yes, please.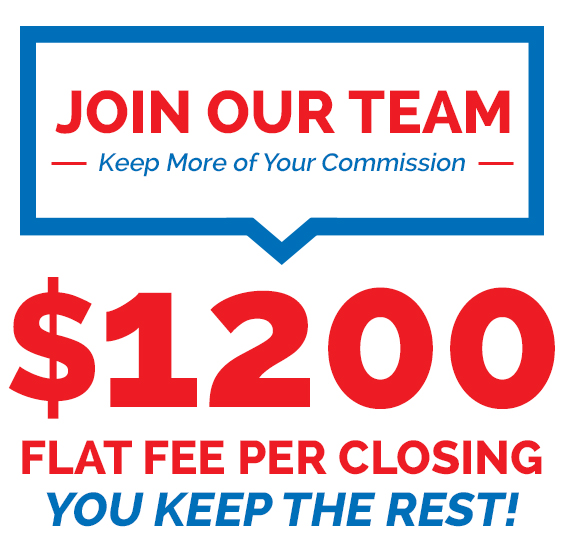 We offer experienced agents a flat fee commission split – no matter the sales price. No more percentage splits, no more monthly fees. Agents pay a single transaction fee for each closing, and keep the remainder of the commission. Our standard transaction fee is:
$1200 per sales transaction
$500 per rental transaction
High volume agents may qualify for a reduced fee.
Benefits to you:
Our brokerage can offer experienced agents:
• Simple fixed transaction fee
• Back-end office support for your transactions (escrow, E&O, state compliance, etc.)
• Direct access to our hands-on broker at any time
• Email, social media, presentations and other marketing support
• Flexibility and convenience of a cloud-based office system with a local office location
• Supportive and knowledgeable local team
• No fees for desk space, marketing or affiliation
• No floor time or lead calling requirements
• 24/7 online access to all necessary transaction forms
• Company email address
Sound good?
If this sounds like something you're interested in, give our office a call at 617-600-8415 or fill out the contact form on this page to start the conversation. We look forward to hearing from you!
About Commonwealth Properties
Commonwealth Properties is a top-tier boutique real estate brokerage representing buyers, sellers and real estate investors throughout Massachusetts. We are a team of committed professionals who deliver results. Our backgrounds in sales, law, marketing, property management and renovations provide a wealth of knowledge for both clients and agents.