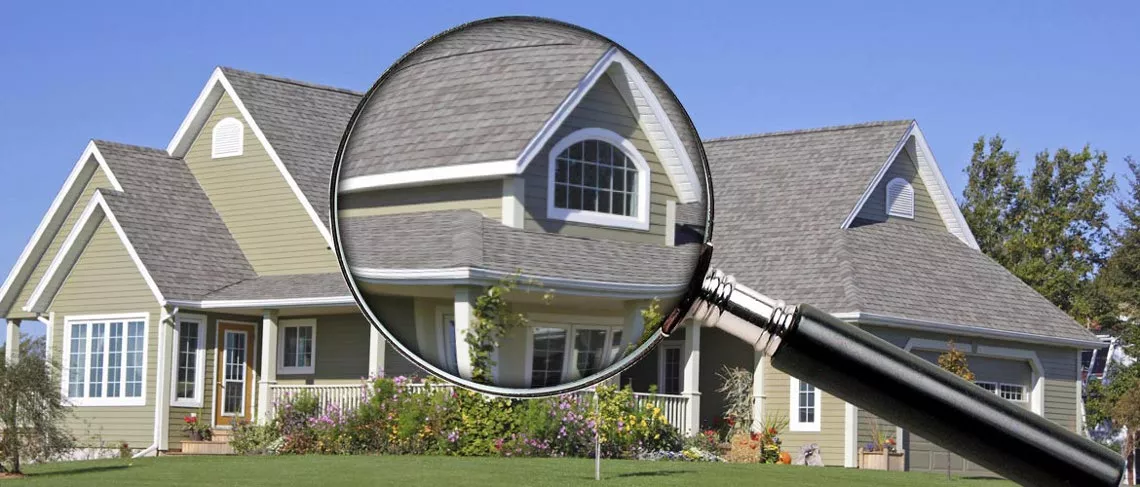 The receipt of a home inspection report from a home inspector can be a low point in a real estate transaction. A good real estate agent will help home buyers - whether it is their first home or whether they are home buying pros - through the process to help navigate the issues, identify potential solutions, and keep the transaction moving forward.

The Home Inspection Process
Home inspectors are trained, licensed professionals and are typically really good at their jobs. This means, of course, that these home inspectors will spend hours pouring over the home of your dreams and will typically find several things wrong with the home. If they didn't find anything wrong with the home, they wouldn't be doing their job! A detailed home inspection report prepared by the home inspector will help buyers decide whether the house is what they bargained for or whether there is more to the house than originally anticipated.

A good home inspector will find issues with any home -- from the brand-new construction home to the home that hasn't been updated since indoor plumbing was installed. The severity and frequency of issues identified by the home inspector will vary by home and this is the piece of the home buying process with which your real estate agent can assist.

How Your Real Estate Agent Can Help
Like a home inspector, your real estate agent is not an expert in all things related to the construction or renovation of a home but may be helpful in connecting you to such experts. As the home inspector may suggest that a specialist, such as an engineer, electrician or plumber, look at a specific item such as a retaining wall, electricity or plumbing, a good real estate agent can help facilitate those introductions and help buyers to understand the severity of each item flagged in the inspection report.

Although each inspection is different, our agents consistently find 5 home inspection items that keep buyers up at night:

1. The Roof. Roofs that are covered in asphalt shingles, the typical type of roofing used in New England, typically last 30 years. Although new roofs are excellent to have, just because a roof is older or may look older, it does not mean a roof needs to be redone. For example, roofs that have moss or streaking may not need to be replaced but, assuming they are in otherwise good condition, can be cleaned by a professional, saving substantial money, increasing curb appeal, and giving new life to your roof.

2. Heating Systems. Like roofs, heating systems are often a big-ticket item on a home inspection report. While new systems can often be expensive, not every "old" system needs to be replaced. A good HVAC or heating professional can advise on the condition of a heating system and can offer a variety of services, including cleaning, tune-ups, or replacement of worn parts, which may give even "old" systems several more years of good use.

3. Knob and Tube. Many older homes in New England have knob and tube electrical. This type of electrical work often needs to be replaced and many mortgage companies will not lend on a property which is known to have active knob and tube. Although inspectors will typically test any wires they find, only active knob and tube is a problem - disconnected knob and tube, assuming it has been disconnected throughout the entire house, may be of little concern.

4. Termites. Termite damage can come in all forms of shapes and sizes. Some may be active whereas others may be dormant. The home inspector may defer to a pest control expert in this regard, but having an understanding of how bad the damage is and what treatment options are available, if any, is important to know. Not every home with termites is a non-starter.

5. Radon. Radon found in basements or ground floor levels of a home is only concerning if the amount of radon is found to be above acceptable levels. Just because a home has elevated levels of radon, however, may not be a reason to walk away. Some sellers will install a radon mitigation system in order to get a deal over the finish line, which may appease buyers.

Contact Us
Let us know if we can help you with your home buying process, including helping guide you through your home inspection! Contact us at info@wearecommonwealth.com to start the conversation.